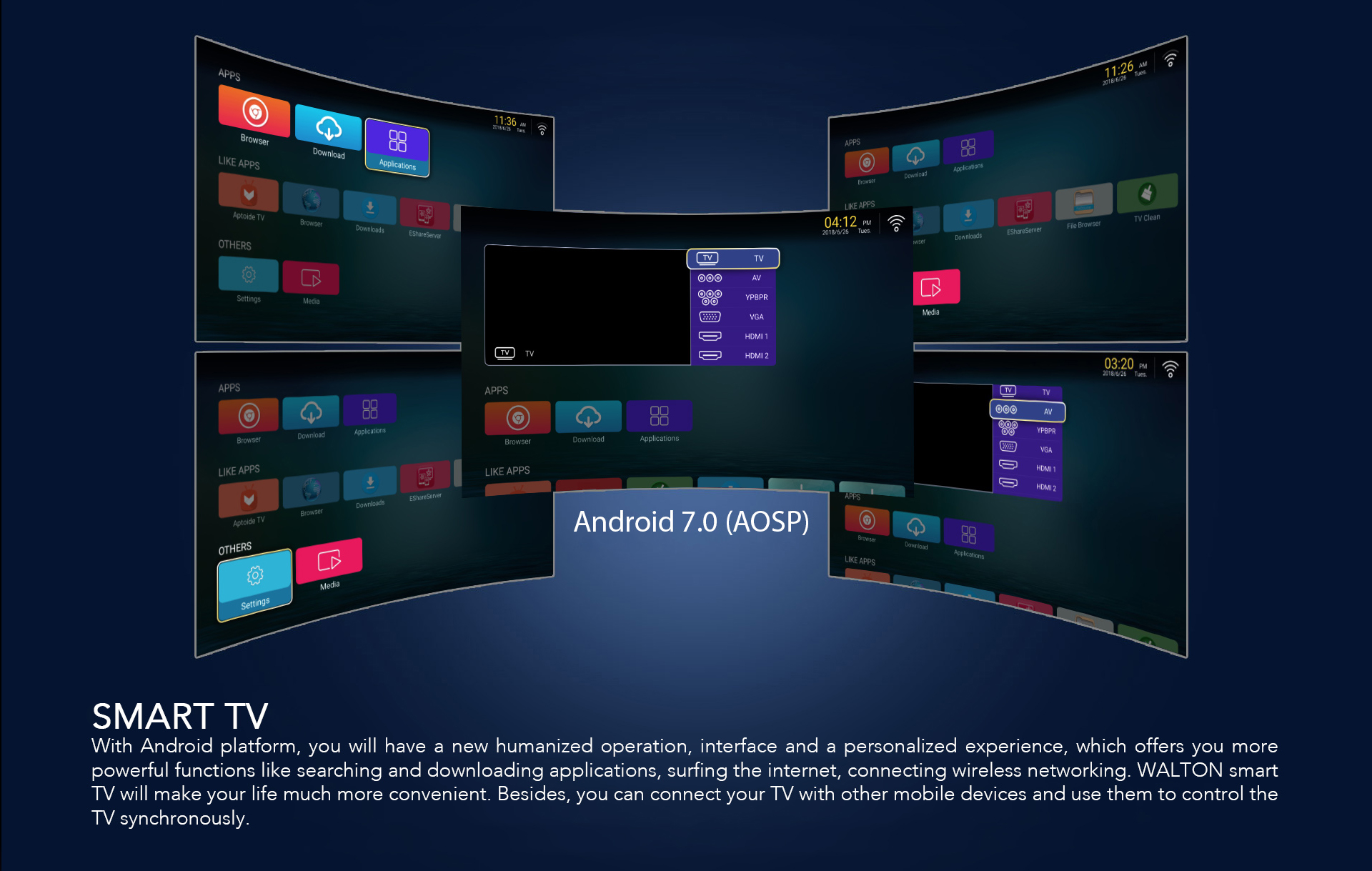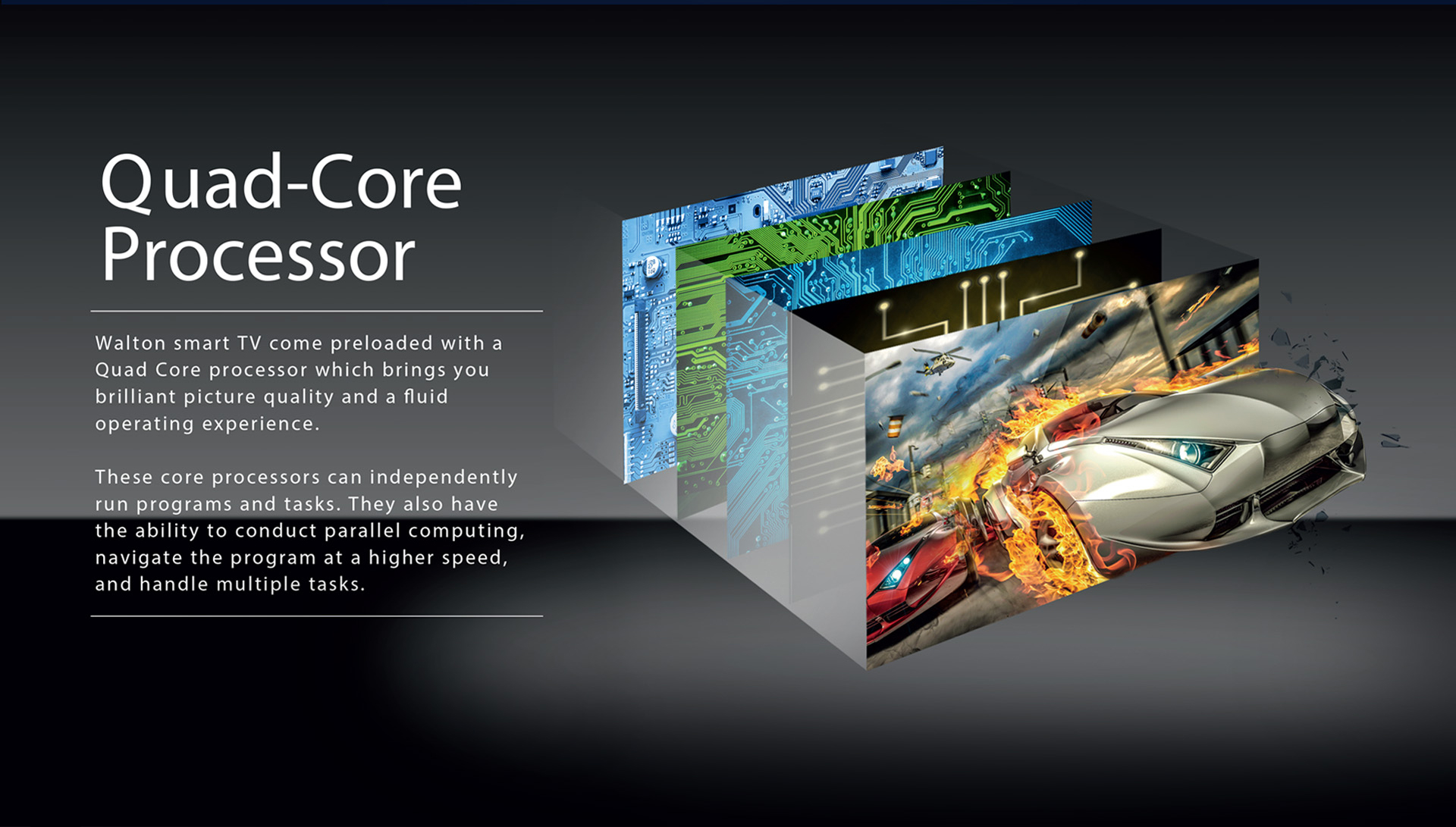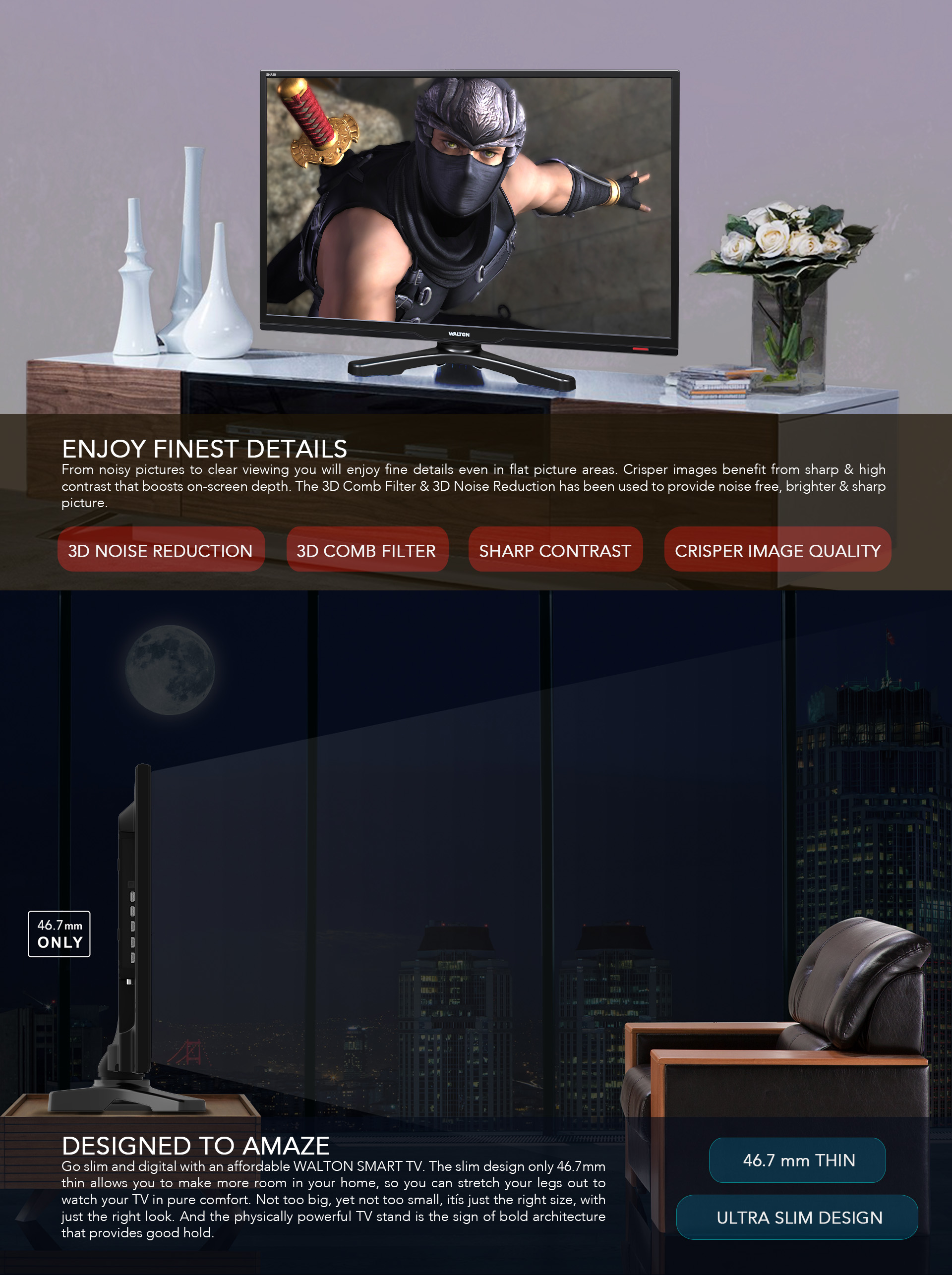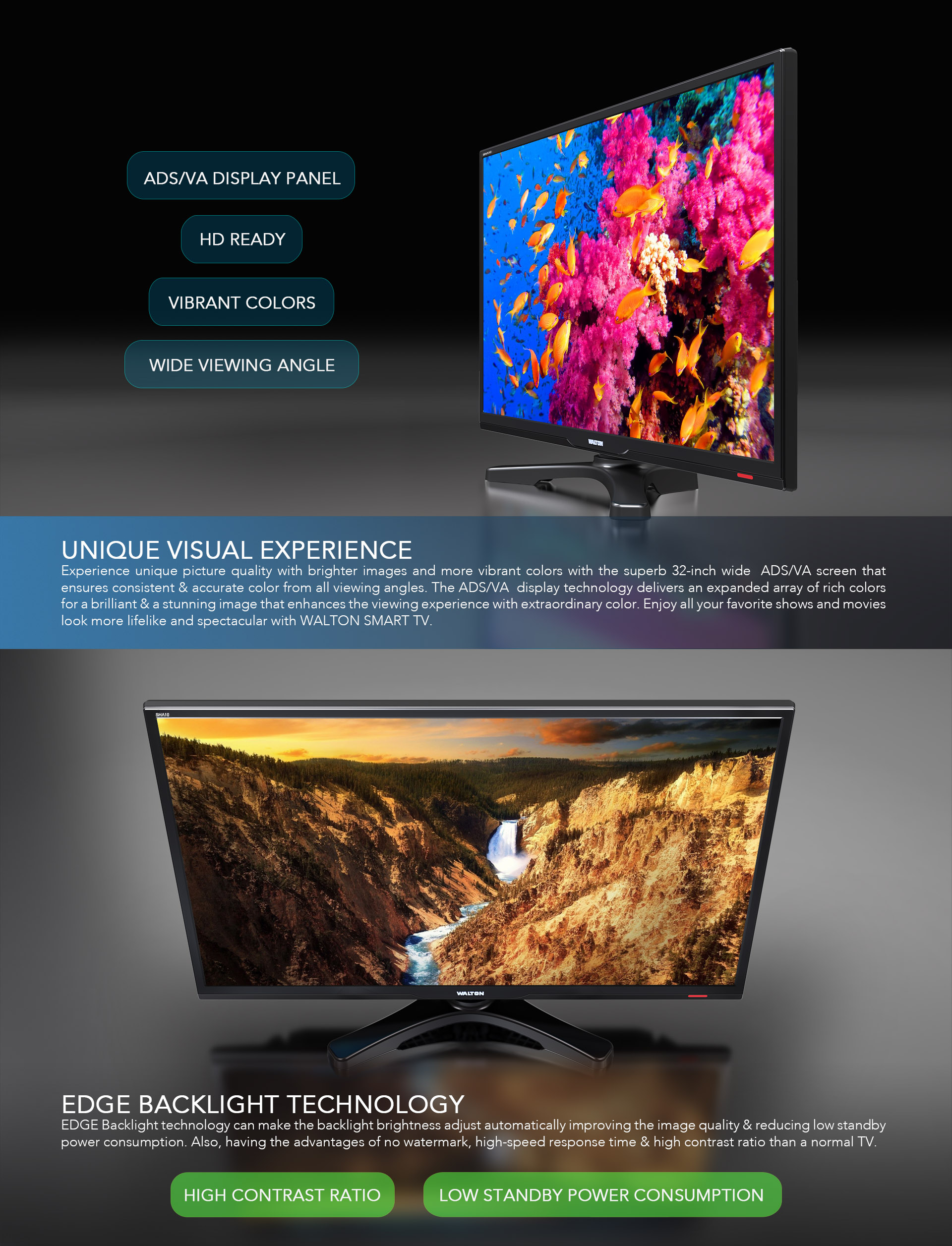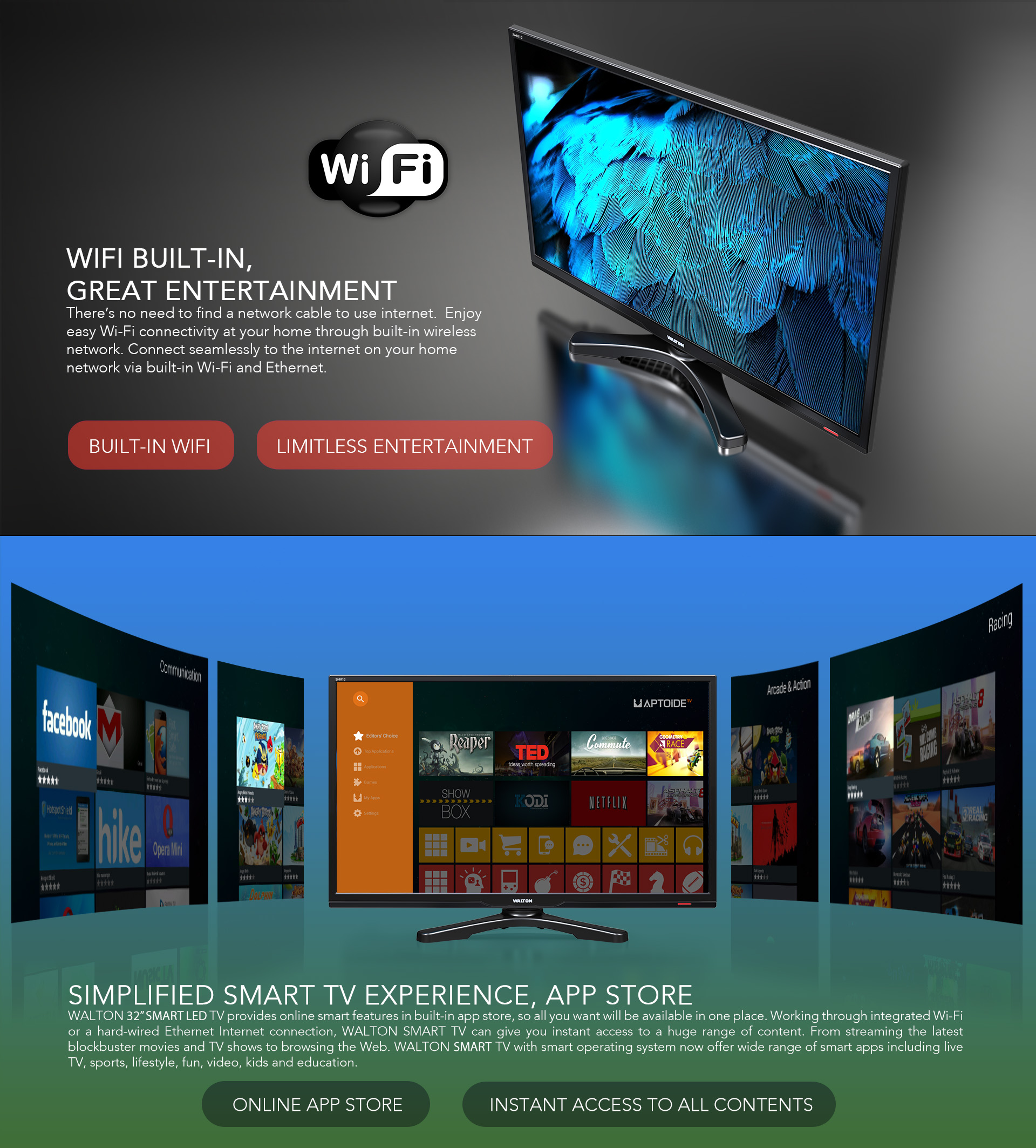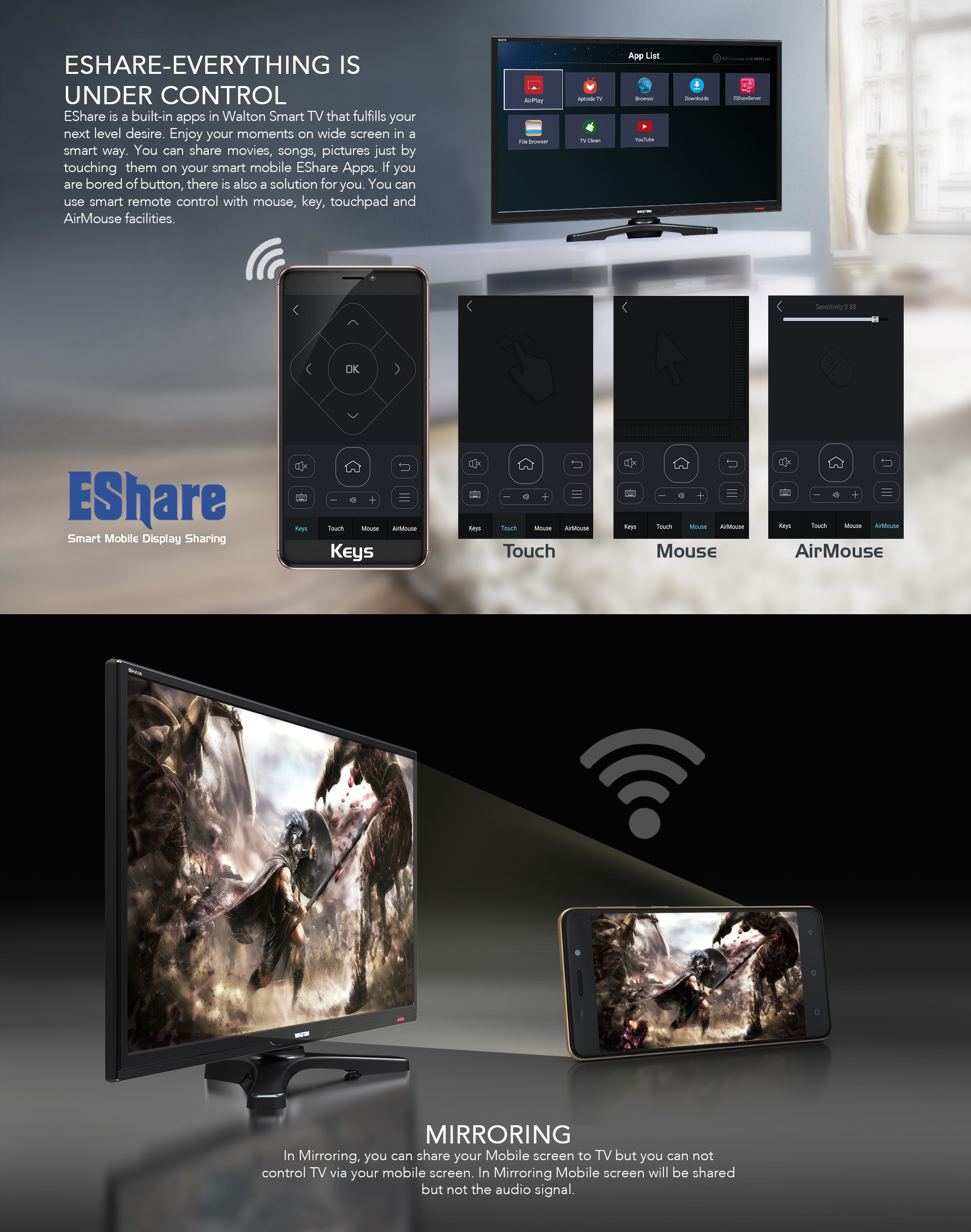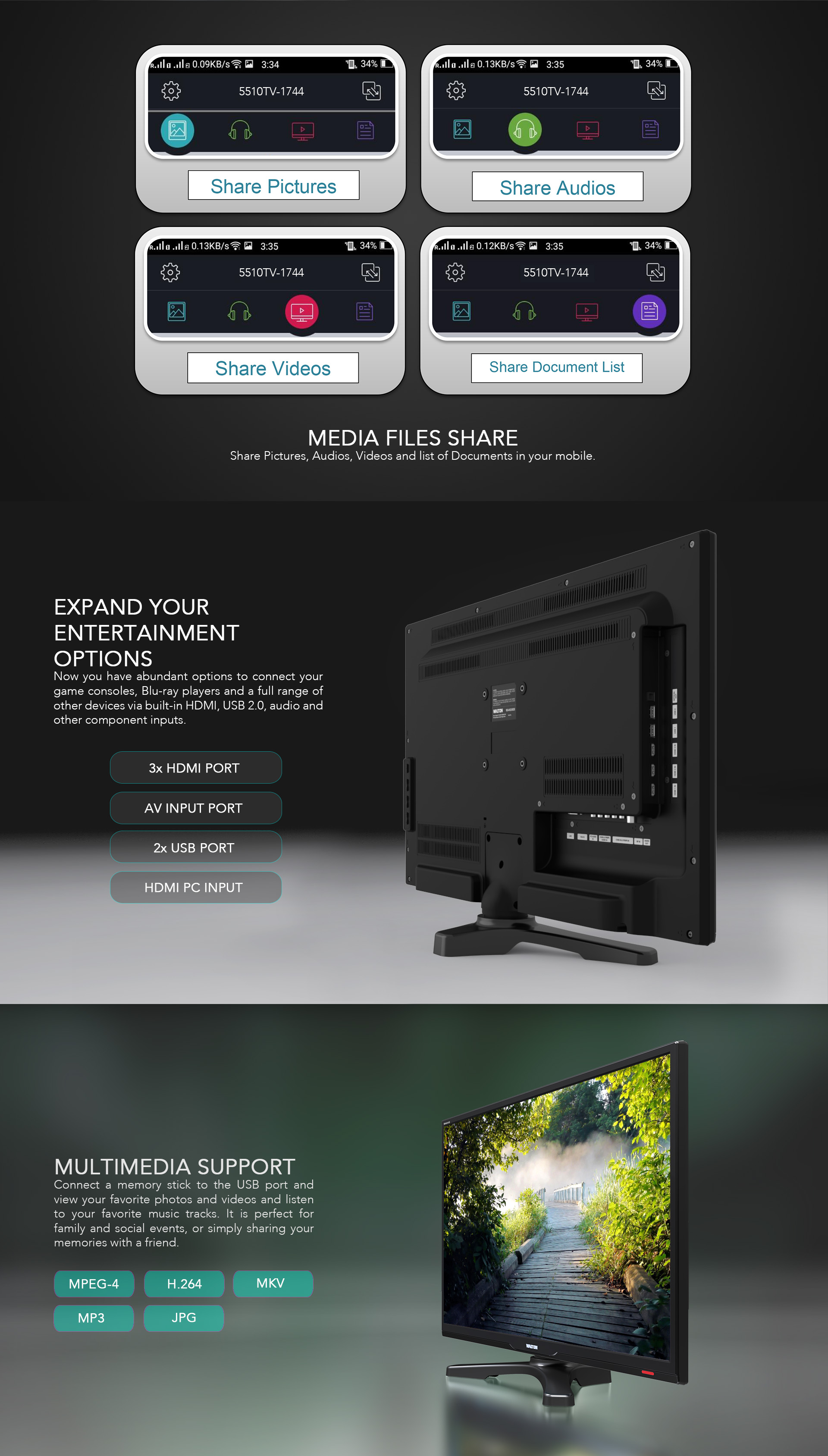 Product Type

 813mm Smart LED TV

 Power Supply

 100-240V, 50Hz

 Standby power consumption

 0.5W

 Maximum power consumption

 45W

 Brightness (Typical)

 260 nit

 Hardware Configuration :

 CPU

 ARM Cortex A53 Quad Core

 CPU Speed

 804 MHz

 RAM

 1GB

 ROM

 8 GB

 GPU

 

Mali-450 Dual Core

 Software Configuration :

 Operating System

 Android 7.0 (AOSP)

 Pre Installed App

 Eshare, Aptoide, Downloads, File Brower, TV Clean
 (Screen Mirroring Performance can vary upon device to device)

 Display :

 Screen size

 

813mm

 Display Device

 LCD

 Backlight type

 ELED

 Resolution

 1366x768

 Aspect Ratio

 16:9, 4:3

 Viewing Angel

 H 178o/ V 178o

 Contrast Ratio

 1800:1

 Color Resolution

 8 Bit

 Refresh Rate

 60Hz

 Sound :

 Audio Power Output (THD)

 8W + 8W

 Sound Mode

 Standard, User, News, Music, Theater

 Sound System

 2.0 Ch

 

Input & Output Ports

:

 Analog Ports:

 RF/ATV

 Yes

 RF/ATV

 1

 AV OUT

 0

 Mini AV IN

 0

 Mini AV OUT

 0

 YPbPr

 1

 VGA

 1

 PC Audio IN

 1

 Line OUT

 0

 3.5 mm Audio OUT

 1

 

Digital Ports:

 DTV

 No

 HDMI 1.4

 3

 HDMI ARC/CEC

 Yes, ARC (HDMI1)

 USB 2.0

 2

 USB 3.0

 0

 S/PDIF (Coaxial)

 0

 Digital Audio OUT (Optical)

 1

 MicroSD Slot

 No

 

Connectivity :

 WiFi

 Yes

 LAN

 Yes

 Display Share

 Eshare

 Wifi hotspot

 Yes

 TV System :

 Video system

 PAL, NTSC

 Audio system

 BG, MN, DK, I

 Receiving Range

 48.25MHz -863.25MHz

 Media Format :

 Video

 MP4, MKV, AVI, MPG (WMV not Support)

 Audio

 MP3, AC3, AAC (WMA not support)

 Image

 JPG, PNG, GIF, BMP

 Accessory :

 Power cable

 Yes

 User manual

 Yes

 Remote control

 Yes

 Remote control Battery

 Yes

 Wall Hanger Set

 Yes

 Special Features :

 Surround Effect

 Yes

  Dimensions & Weight :

 TV with Stand (L × W × H)

 730mm x 220mm x 495mm

 TV without Stand (L × W × H)

 730mm x 60mm x 440mm

 TV Shipping diemensions (L × W × H)

 800mm x 140mm x 550mm

 TV with Stand Weight

 6.63 Kg

 TV without Stand Weight

 6.5 Kg

 TV Shipping Weight

 9.6 Kg

  Loading :

 40 HQ Container

 Approx. 864 Pcs

 

40 GP Container

 

Approx. 864 Pcs

 20 GP Container

 Approx. 428 Pcs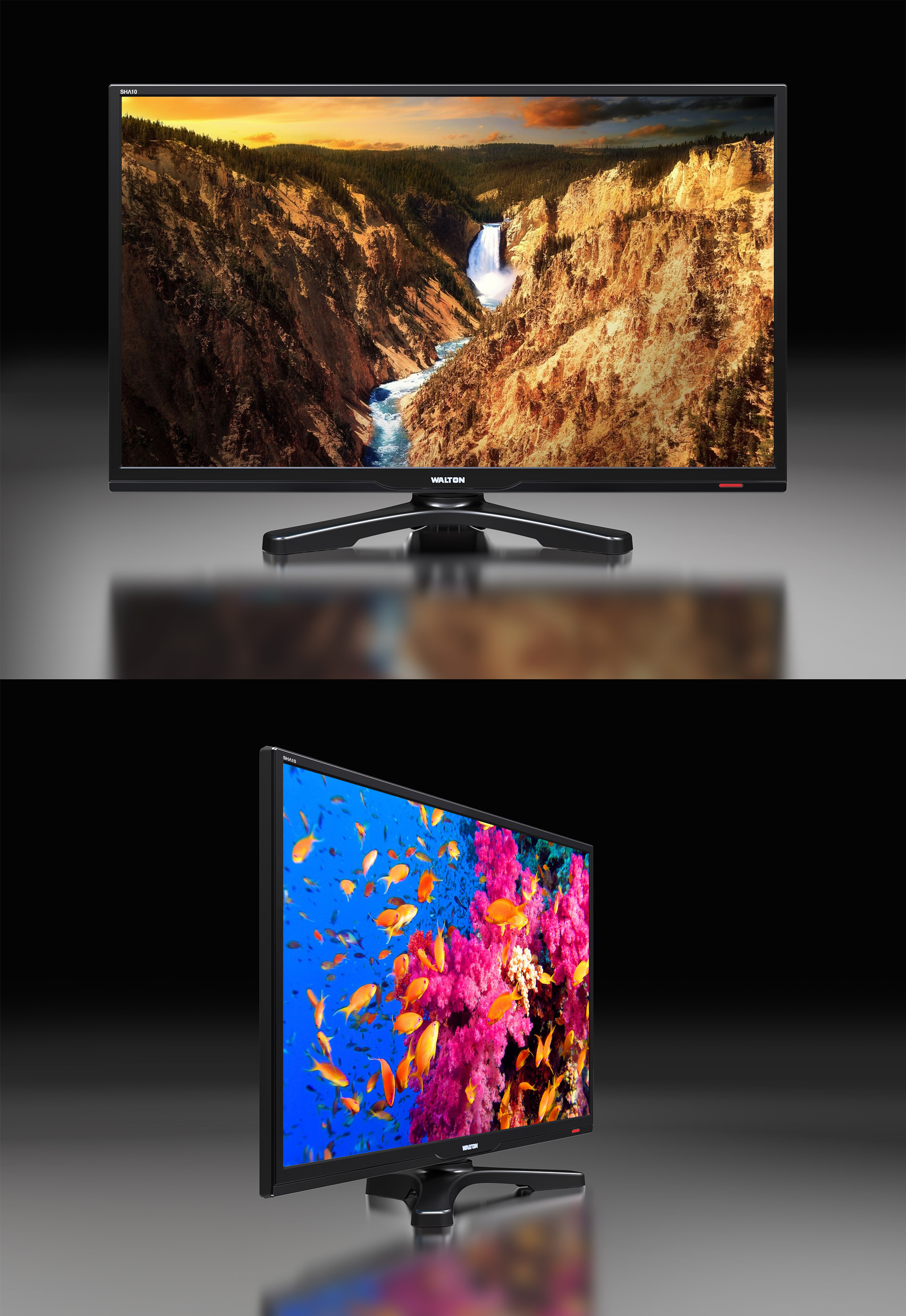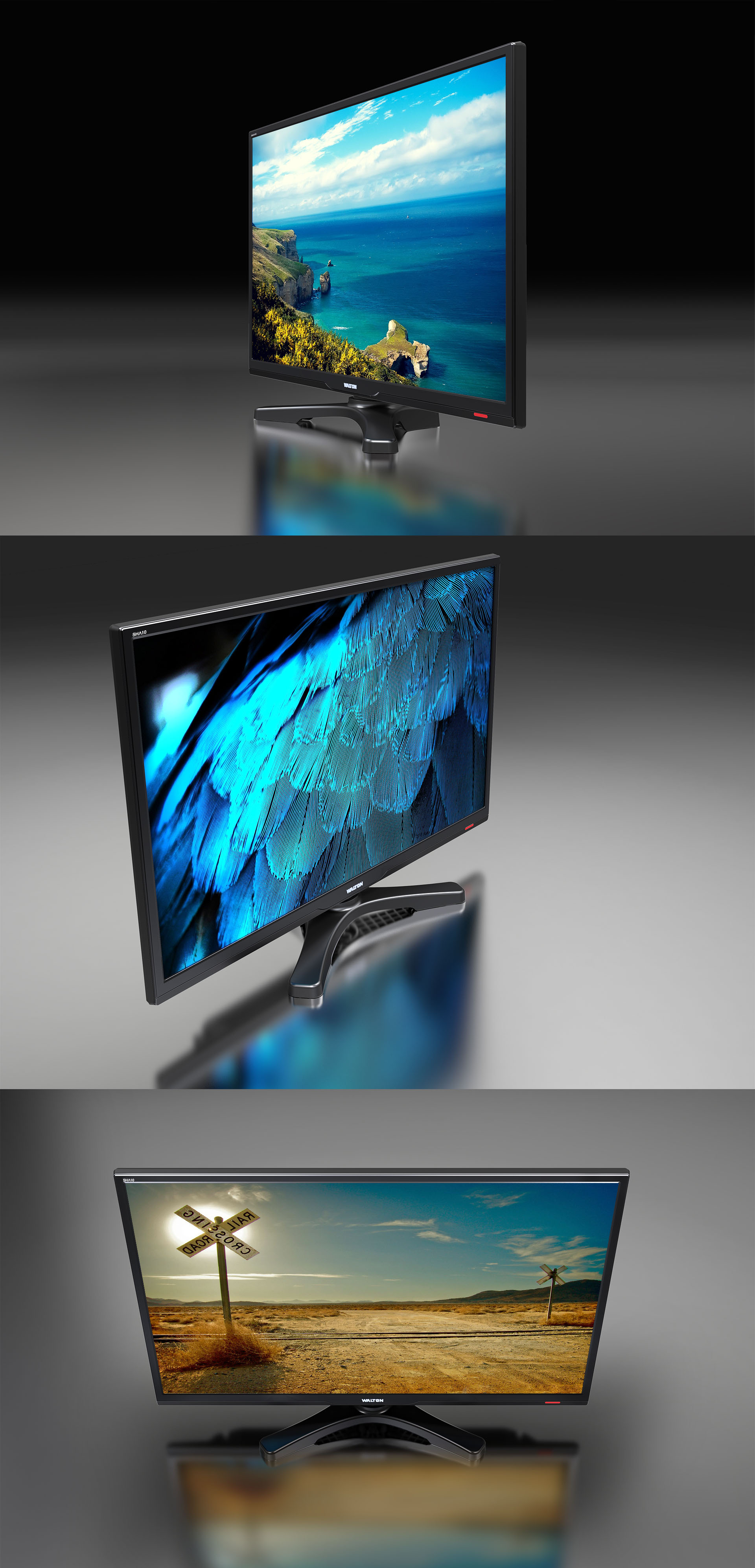 Pre-Order Option Currently Unavailable

Acknowledgement:
It's not guaranteed that all apps will run in smart TV, for obtaining best performance apps must match with Kernel version, API label (app version with TV OS) of smart TV.

Recommended do not use mobile apps on TV. If use mobile apps in TV, the normal operation of TV may hamper. The users have to take all responsibility if use mobile apps on TV.

For getting the best performance of smart TV, users have to clean the junk memory; used Task Manager App as a built-in for junk clean.

If run many apps simultaneously in the background, the operating speed of TV may slow down please be patient.

Use Task Manager App for closing background apps & killing junk memory.

The smart TV performance highly depends on proper user interactivity and internet bandwidth.

Sign in a facility in YouTube not available in smart TV; the user can enable to sign in after installing Google play store by them.
​Warranty Information:
- TV Replacement Guarantee : 6 months (Condition Applicable)
- LED Panel: 4 Years
- Spare Parts: 2 Years
- Free Service: 5 Years



Note: This warranty does not cover any damage due to accident, electricity fault, natural causes or negligence. And Authority keeps the power to change, expend, correction, stop or cancel the warranty period without any prior notice

.