- Rechargeable Table Fan (17")
-
Long run time battery with overcharge and over discharge protection system.
- Switch mode power supply (SMPS) system ; Range: 90V-265V
- High/Low/Natural speed selection
- Auto switching between AC to DC
- Bright LED night light.
- Automatic oscillation system.
Size

430mm (17")

Rated voltage

AC220V

Rated RPM

1385

Rated frequency

50 Hz

Rechargeable Lead Acid 12V 4.5Ah

Fan motor

DC 12V

Super bright white led 0.056W X 2

Natural Speed

LED Light

90 Hours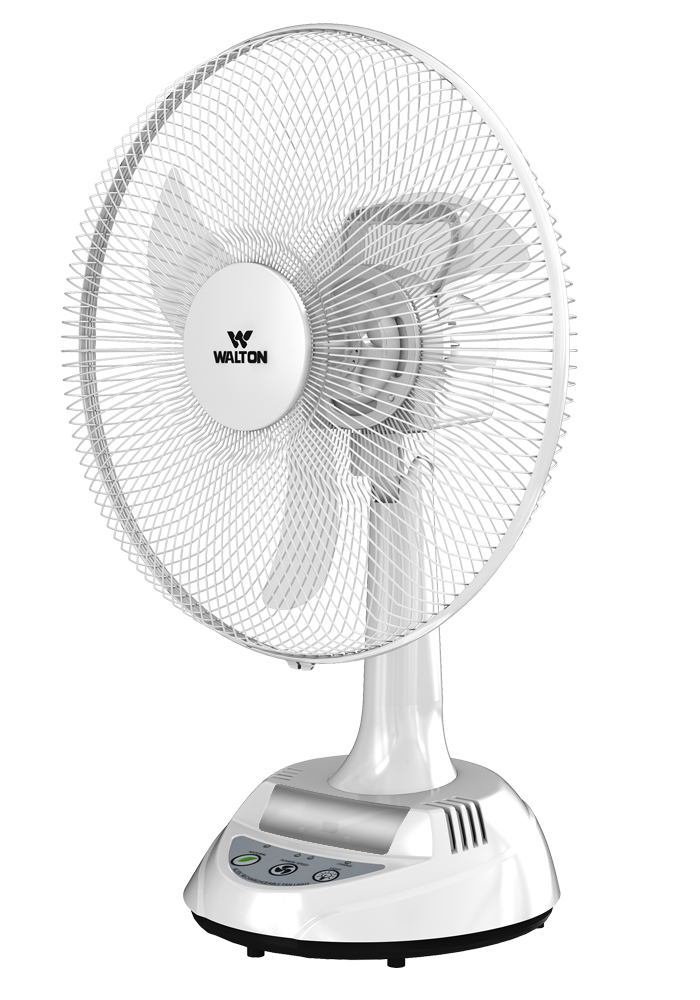 Pre-Order Option Currently Unavailable
Warranty Information:
- Main Parts: 6 Months
- Spare Parts:
6 Month
s
- After Sales Service: 1 Year
Note: This warranty
does not cover any damage due to accident, electricity fault, natural causes or negligence. And Authority keeps the power to change, expend, correction, stop or cancel the
warranty
period without any prior notice.